One month ago today I wrote a post about irrigating hemp and how we were entering a drought. Unfortunately things have only gotten dryer since then (our last shot of 1″+ rain was that week). So let's talk about how to manage hemp in a drought.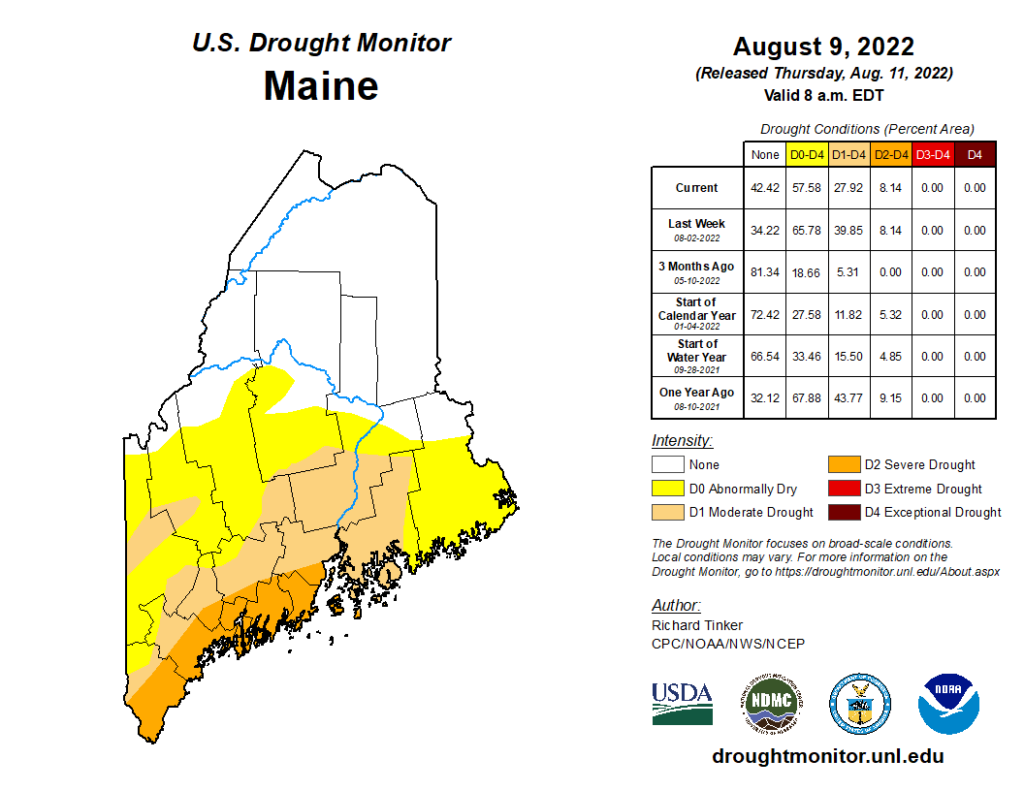 Is Hemp a Thirsty Crop or Not?
If you ask "how much water does hemp need" you'll get a lot of different answers. Some say it's great for dryland farming and doesn't need much irrigation. Others say that's a myth. In my view it depends partly on what your goals are. If, like me, you want big robust healthy flowers packed with terpenes and cannabinoids, then supplementing the rainfall with irrigation if things get dry makes sense. Based on research done in nearby Vermont and my own experience I try to make sure the plants are getting at least 1″ of rain per week. If it's really hot I'll try to give them even more, as they'll be transpiring heavily in the hot sun to keep cool.
Sourcing the Water
We have a low-yielding drilled well for the house so try to save that for domestic needs, at least during dry spells. As I discussed in my irrigation post we're lucky enough to have a perennial brook running through our property. I say "perennial" because normally it runs 12 months a year but not so much this year–other than a few residual pools it went completely dry around August 1. In 21 years here I've seen it go dry at the very end of the summer for a few weeks before but never this early. Definitely unsettling.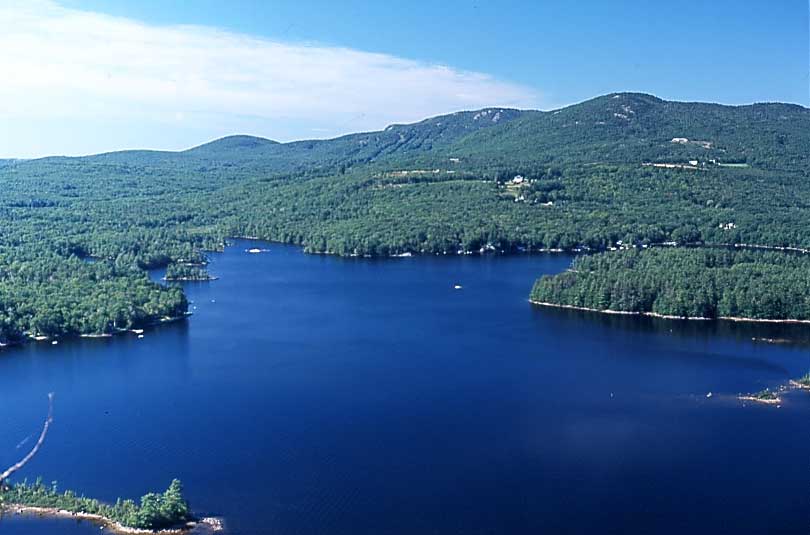 Extreme Measures: the Water Shuttle
After using up all the stored water we had on hand we resorted to driving a mile and a half to a large lake and filling up a portable tank there. Not exactly efficient, but the days were scorching hot and I really didn't want to just let the hemp dry out.
Ironically, the day after I spent hours shuttling water back from the lake and filling all our cisterns, we got a ferocious rainstorm. It looked promising but ended up just dumping a quick 2/10″ on us in about an hour. Certainly was welcome and helped cut the dust but barely penetrated the soil. At least our cisterns were replenished.
But much to my surprise a small amount of water returned to the brook–not much but enough to pump into our irrigation storage tank (we only use a very small 3gpm pump and take only 35 gallons at a time so the impact on the brook is negligible).
Preparation for the Future
I'm afraid with climate change trends it's likely we'll see more frequent and severe drought, punctuated by occasional deluges. This summer has definitely taught me that water storage is key to managing these dry spells. While we've been using 60 gallon oak barrels acquired second-hand from a local winery (in Maine? I know, weird!), what would be really nice is a 300 or 500 gallon tank somewhere that would meet our irrigation needs for weeks. I've got a hunch that water storage is going to be a key asset in the years to come.
In any case, here's hoping we get a good soaking rain soon! Meanwhile, we do what's necessary to keep the hemp crop happy and healthy. Dealing with drought is definitely part of the deal when you sign up for farming.