Bald Mountain Botanicals is an organic hemp farm in the hills rising from the western shore of Penobscot Bay, Maine. Sustainably grown outdoors in carefully nurtured rich fertile soil, our premium hemp flower is rich in terpenes, cannabinoids, and the unique terroir of this special place. Because we farm on a small scale we can invest our full care and attention to all the details of raising hemp. It's a lot of work–and impossible to do in a larger agricultural setting–but the results are worth it. Each individual plant is tended with care and love.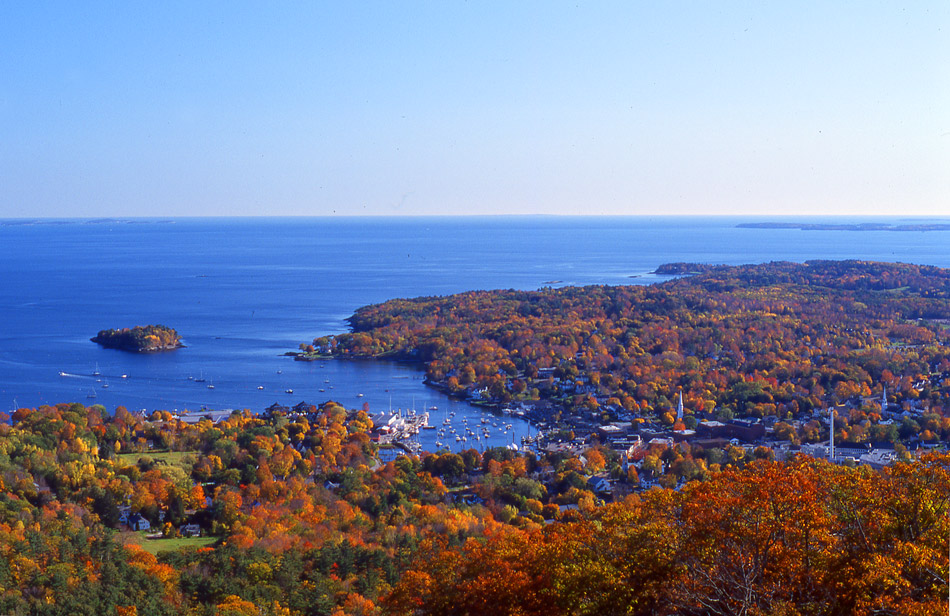 Our CBD products are available exclusively online and ship directly from our farm to your door–we control the entire process from germinating seed, caring for the plants, preparing and storing the products, and shipping your order. Everything is geared toward giving you the highest-quality CBD products available.
Our products are processed with simple, traditional infusion methods using only the hemp flowers–we never use solvents or chemicals to extract cannabinoids and terpenes. Our balm and oil is made by infusing whole flower in warm coconut oil, while our tincture is made by infusing flower in ice-cold organic food-grade ethanol.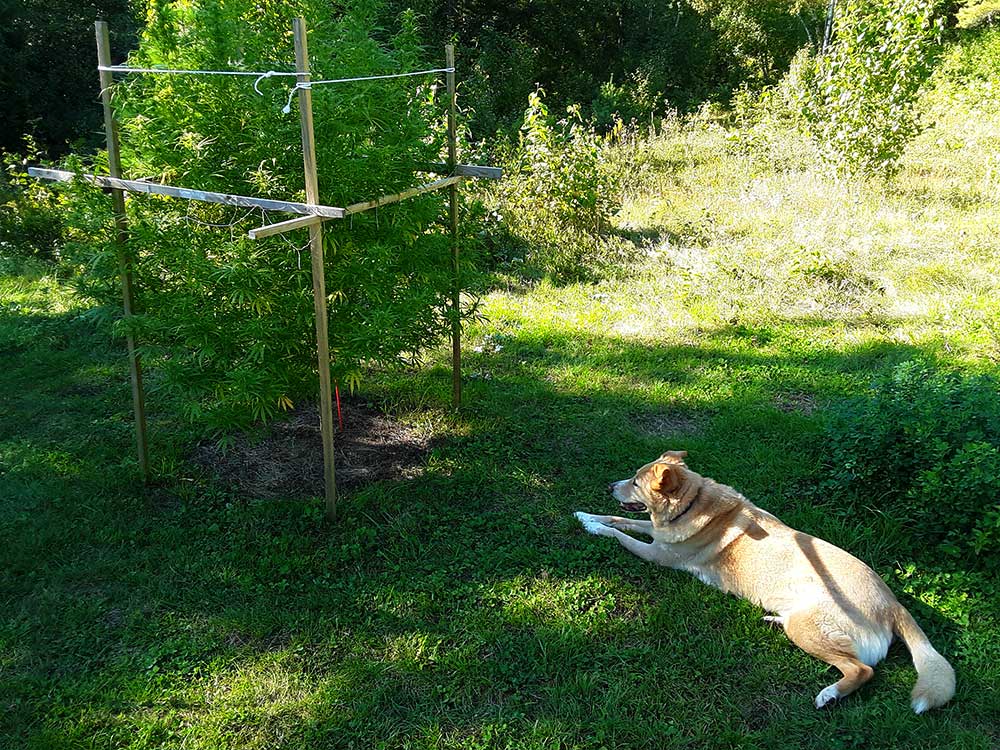 We're also committed to environmental stewardship and sustainability: we farm organically using regenerative methods to protect and nurture the living soil. We do our best to minimize resource consumption and generate our own solar electricity to reduce carbon emissions (excess power gets shared to the grid for our neighbors to use). We use repurposed cardboard boxes for shipping and avoid unnecessary plastic or other disposable materials.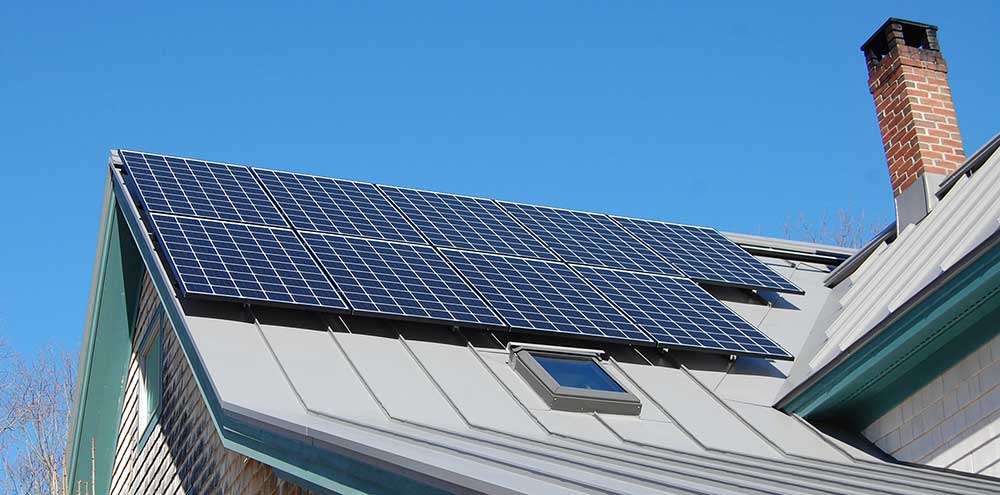 We try to give back by donating flower to veterans who rely on cannabis to treat medical conditions like chronic pain or PTSD.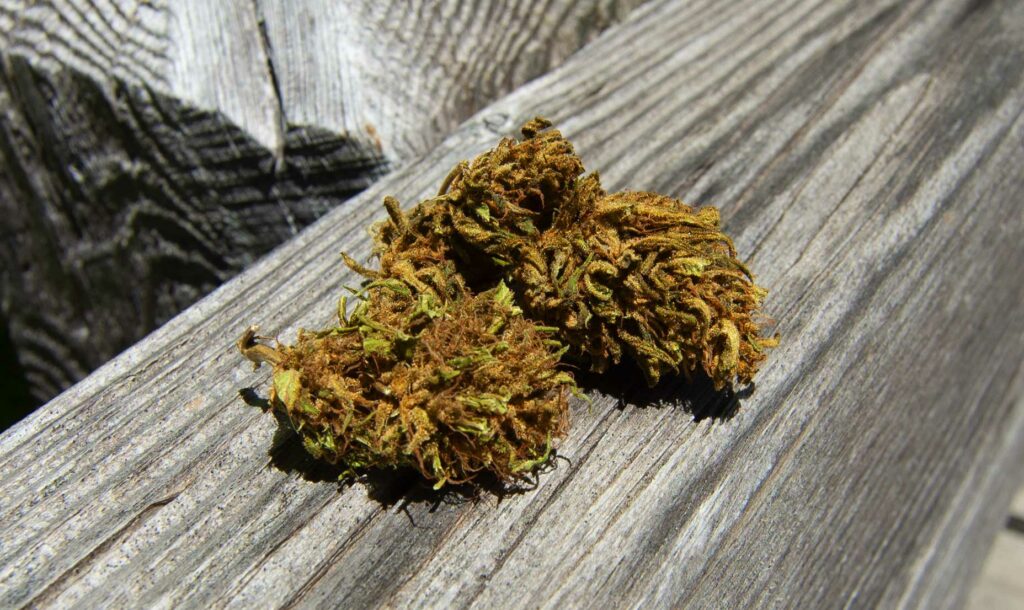 Thank you for your interest in Bald Mountain Botanicals–we'd love to hear from you.
Be sure to check out our Farm Journal where you can get a glimpse at what we're up to at different times of year; visit our YouTube channel where we share information, ideas, and talk hemp! If you're on social media be sure to follow us on Pinterest.
Finally, subscribe to our email list to learn about special discounts, new products, and other developments.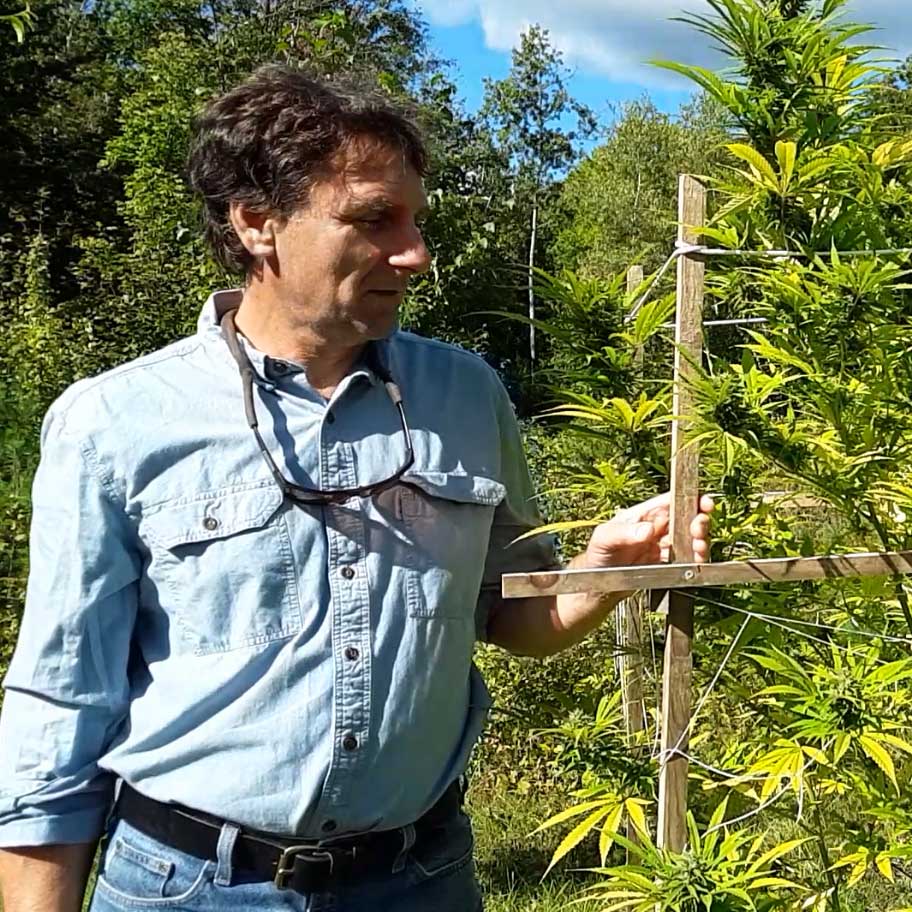 Videos
Meet a Cherry Wine Variety Hemp Plant
Ed takes you out to the hemp field near harvest time to introduce you to one of the renowned Cherry Wine hemp plants. He discusses the hemp life cycle, raising hemp organically, and the unique Cherry Wine strain with its high CBD/low THC properties.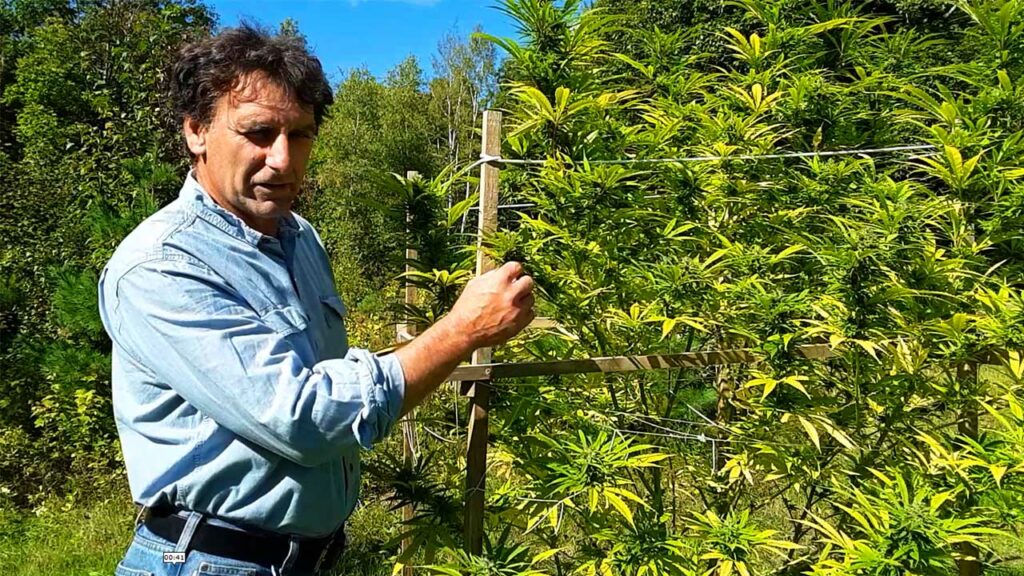 Why Grow Hemp Organically?
What does it mean to grow hemp organically and why does it matter? Join Ed in the field as he explains about raising hemp organically and why this benefits everyone. Not to mention it simply makes for a better, more effective, and appealing product.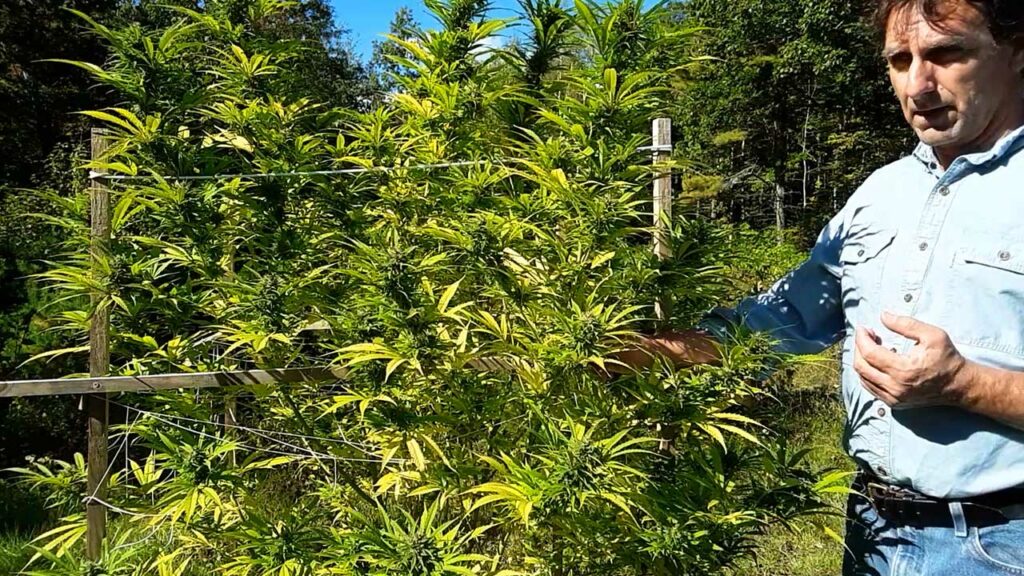 What's the Difference Between Hemp and Marijuana?
Ed answers one of the most common questions: what exactly is the difference between hemp and marijuana? It really comes down to a legal distinction based on the percentage of THC in the harvested flowers. Watch and learn more.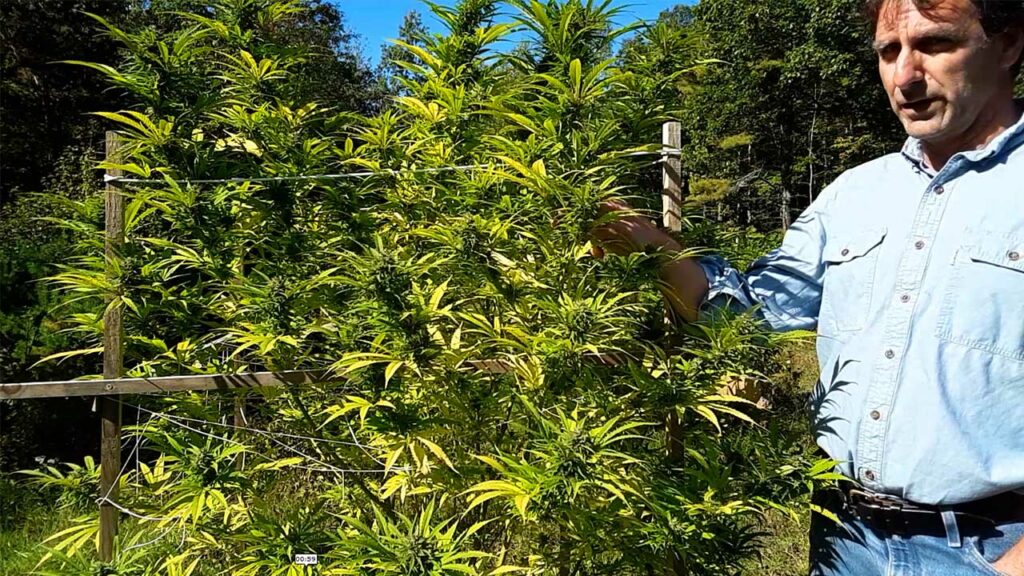 Irrigating the Hemp Crop
We're very fortunate to have a mountain brook running through the property for irrigation when things get too dry. In the video below Ed talks a little about our irrigation practices.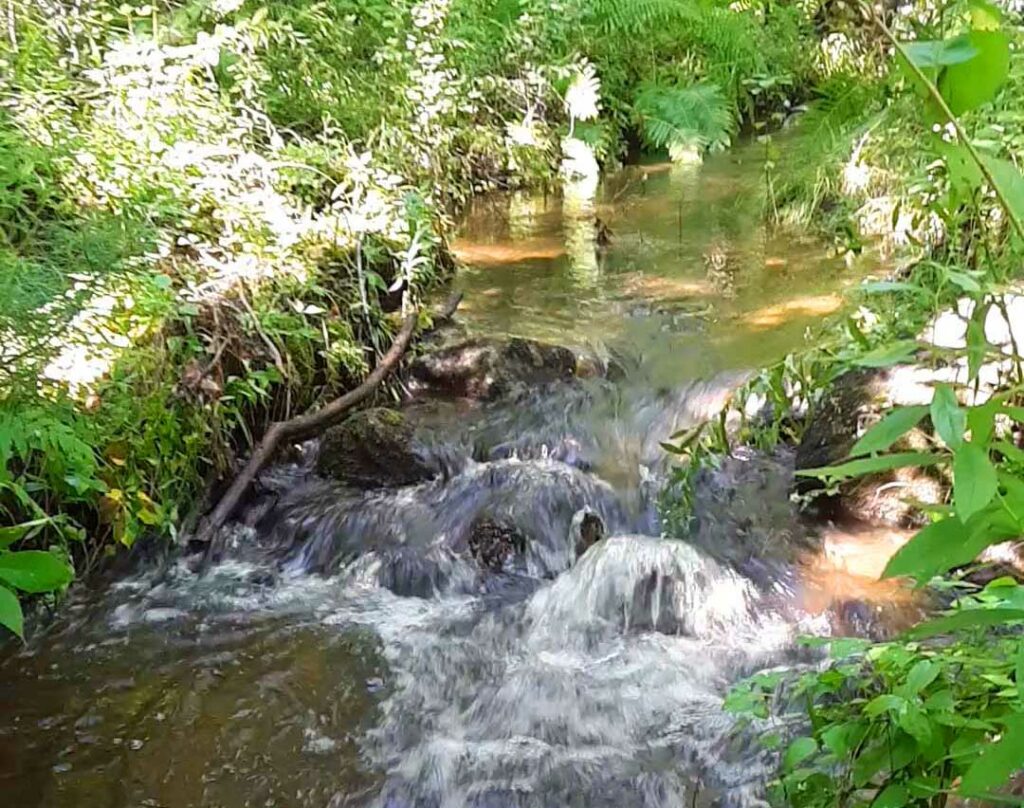 2022 Harvest Report
It's harvest time! Join Ed in the hemp field for an overview of how the season went. While we had a few challenges like late summer drought (it's farming, right?), all in all it's been a terrific and productive season.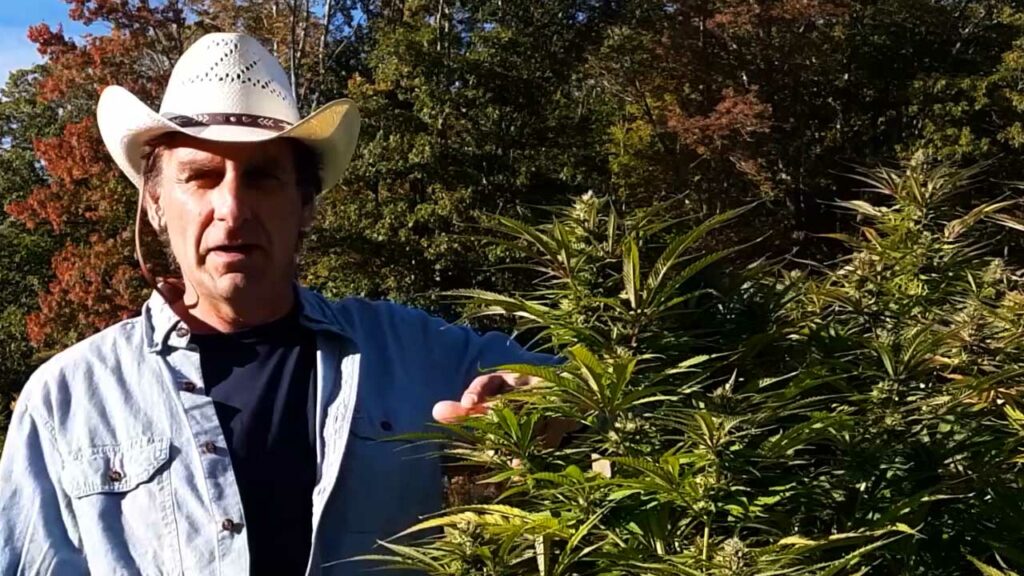 CBD and Pets
Lots of people wonder if CBD can help their pets–in this video Ed offers some facts and advice about using CBD to treat various conditions in domestic animals. The endocannabinoid system isn't unique to humans, as scientific research has shown. Pet owners have used CBD to relieve arthritis and other chronic pain, especially older animals. Some pets that get anxious in certain situations respond well to CBD. There's even evidence that cannabinoids like CBD can play an effective role in cancer treatment but we need to do more research.